Friday, 31 August 2007
11:34
hi its cliche. i managed to pick up a bunch of songs from the new Kanye West Album..which isnt out until mid-september...overall i like what ive heard. i got 4 songs for you all, so enjoy.
Kanye West - Champion
Kanye West - I Wonder
Kanye West Ft T-Pain - Good Life
Kanye West Ft Dwele - Flashing Lights
04:09
REQUEST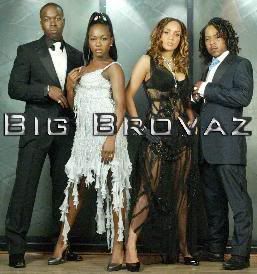 Big Brovaz 'Gotta Get'
Wednesday, 29 August 2007
08:57
Ok this..is just
sick
06:08
Boy..speechless
Sunday, 26 August 2007
17:52
its cliche...kei's friend..just dropping by with a couple downloads and a lil bit of news...
Keyshia Cole - let it go (remix)
first off Keyshia Cole has got T.I in for a remix to let it go..its pretty hot, i still think as a tune its under-rated!...and shes soon to be A hip-hop WAG as shes allegedly engaged to young jeezy...
Keyshia Cole FT T.I and Young Dro - let it go (remix)
Jon B Ft Eve - Hot Tonight
Jon B collaborates with eve on a nice track that Kei actually hooked me up with lol
Jon B Ft Eve - Hot Tonight
Omarion - cut off time
Omarion really blew out with his album..i thought ice box was going to blow up bigger, but this is a heavy song with a retro-ish feel
Omarion - Cut Off Time
lil wayne - outstanding
Lil Wayne, no way is he the best rapper right now, but he kills on this song with dre on the beat
Lil Wayne - Outstanding
12:50
50 Cent - I Get Money
50 Cent ft. Ludacris - I Get Money (Remix)
10:03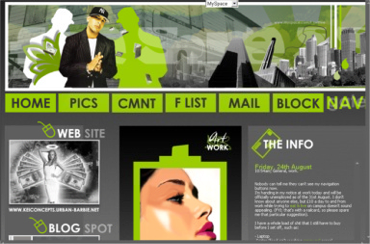 WWW.MYSPACE.COM/L_SWIFTEE
05:16
While I'm on this video posting thing..eeessh this girl is a full on grim bag.



Why the FUCK is her mum crying. Discpline her..and if she still wanna carry on - KICK HER AATT and let her take her baby belly with her kmt - and make that loud mouth skank ever try and carry on like that in a school in London..boy but lmaoo you have to laugh at the way she talks man..she's not serious
05:06
Lol I watched an episode of Maury awhile back in which the people on there were scared of the dumbest shit ever. I posted a couple vids below..
This one's afraid of cotton balls...the fuck?



This loser is afraid of pickles


This joke..afraid of peaches


I mean...really!




Thursday, 23 August 2007
04:10
Not sure if any of you guys have heard of her (I got to know about her from Youtube). I collected a heap of songs and put them all together (sorta like an album compilation) so you can download it.
TrackList (in no particular order)


Can't Turn Back

Like Everybody Else

Wonder Why

Yes

Stay

Wished You Loved Me

Mistaken

Sittin In My Bedroom

My Everything

Let It Go

Gonna Be Okay

I Told Ya

Can We Go

Back On Love

Ex Girlfriend

Dat's Wassup

Ooh Wee

Left Your Side




Click here to download all songs
(Cred to ThatHotIsh.blogspot for the 'Can't Turn Back' track)
Monday, 20 August 2007
09:53
hey..Its Cliche again..Talib Kwelis finally releasing his new album Ear Drum after 2 years of delays and anticipation..and at last i've got it here for those that like hip-hop that speaks..but with this album boasting production from Kanye West, Timbaland, Will.i.am (black eyed peas)and guest spots by Justin Timberlake, Musiq Soulchild, Lyfe Jennings the speakers bang too..Quite possibly his finest album to date
Talib Kweli - eardrum
track list
1.Everything Man
2.NY Weather Report
3.Hostile Gospel, Pt. 1 (Deliver Us) (feat. MeLa Machinko)
4.Say Something (feat. Jean Grae)
5.Country Cousins (feat. UGK & Raheem DeVaughn)
6.Holy Moly
7.Eat to Live
8.In The Mood (feat. Kanye West & Roy Ayers)
9.Soon The New Day (feat. Norah Jones)
10.Give 'Em Hell (feat. Coi Mattison & Lyfe Jennings)
11.More Or Less (feat. Dion)
12.Stay Around
13.Hot Thing (feat. will.i.am)
14.Space Fruit (Interlude)
15.The Perfect Beat (feat. KRS-One)
16.Oh My Stars (feat. Musiq Soulchild)
17.Listen!!!
18.Go With Us (feat. Strong Arm Steady) (Bonus Track)
19.Hostile Gospel, Pt. 2 (Deliver Me) (feat. Sizzla) (Bonus Track)
20.The Nature (feat. Justin Timberlake) (Bonus Track)
03:19
Ok, so I thought I would compile a few songs together to make them downloadable. This edition features a selection of slow to mid-tempo R&B tracks. (OLD & NEW)
The tracks are as follows (in no particular order though)
01: Brandon Beal - I Don't Wanna See You Again
02: Donell Jones - Shorty Got Her Eyes On Me
03: Diddy ft. Mario Winans - She Told Me
04: Mario - Why
05: Isyss - Beautiful You
06: Marques Houston - Alone
07: Dawn Richards - Phase
08: Shamara - Luv Everlasting
09: J Holiday - Bed
10: Ray L - My Girl Gotta Girlfriend
11: Keri Hilson - Love Ya
12: Ne-Yo - Drugz
R&B Random Compilation 12 Tracks Click Here
03:13
Ok, so my little brother right..he has a different dad to me, and a whole other...family. He has a sister and a mum that I actually knew growing up.
So..occasionally..he goes down there to see them (in Yorkshire). He came back two days ago telling me how they've been saying shit about
me
, about how I deliberately threw a brick in some boys head and made him have to get stitches.
BULLSHIT.(it was an accident).
Here's what happened yeah..we had a ditch next to my old house - the boy told me he was building a house - (we were like 7 or 8) and he asked me to pass him a brick. So I threw it and the fool ran under it so it's his OWN DAMN FAULT damnit.
Now this
lot
are trying to say I deliberately threw it and aimed it at his head - eat shit you farm animals.
They keep trying to poison his mind, and try to turn him against his own damn family that he lives with. Sluts.
02:50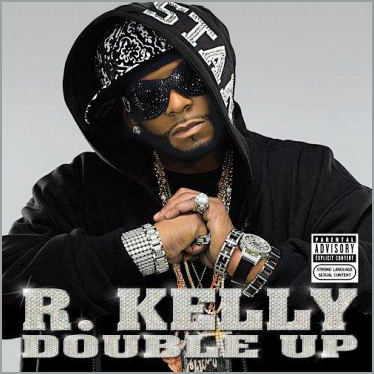 Double Up Tracklisting
01: The Champ
02: Double Up
03: Tryin To Get A Number
ft.Nelly
04: Get Dirty
ft. Chamillionaire
05: Leave Your Name
06: Freaky In The Club
07: The Zoo
08: I'm A Flirt (remix)
09: Same Girl
10: Real Talk
11: Hook It Up
ft. Huey
12: Rockstar
ft. Kid Rock
13: Best Friend
ft.Keyshia Cole
14: Rollin
15: Sweet Tooth
16: Havin A Baby
17: Sex Planet
18: Rise Up
19: I Like Love
I don't think too much of him or his album to be honest..yeah it came out a little while ago but ya never know people might not be able to afford it, or wanna waste £14.00 on it..so I thought I would upload it. I like
two
tracks from there. I like "Get Dirty" and "Rollin"...just a tad.
Anyways, enough chat - click on the link below to download his album. (It's courtesy of MegaUpload, which annoys the shit out of me when it comes to downloading - I'm sorry! But I didn't know how else to upload the album lol.
R Kelly: The Double Up FULL Album Download
(HOW TO USE MEGAUPLOAD TO DOWNLOAD.)

CLICK ON THE LINK.
TYPE IN THE THREE LETTERS IT ASKS YOU TO, NEXT TO THE BIG "MEGA UPLOAD" TITLE.

ON THE PAGE THAT COMES UP, IF YOU LOOK TO THE BOTTOM OF THE "FREE" COLUMN, IT WILL TELL YOU TO WAIT WHILE IT COUNTS DOWN SECONDS.
ONCE THE SECONDS HAVE BEEN COUNTED DOWN, YOU SHOULD THEN BE ABLE TO DOWNLOAD.
lol..I'm not shouting btw, I just think it comes across clearer. lol
Sunday, 19 August 2007
16:32
This is Cliche, Kei's friend from south east london, im here to assist and provide news from the more hip hop side of things..but with an R&B flava too..so without further ado...
Nicole Scherzinger's buzz for her Debut Album is rising, but just when you thought she was getting a little "one-dimensional" she goes a lil more mellow with this love gem produced by will.i.am..its "Baby Love"
Nicole Scherzinger - baby love
cliche --
11:02
Don't bother
.
The plot is shit. The ending is shit. Most of the jokes are shit. And I still have no idea what they are already planning a sequel, really - spare us.
10:55
There is a sub-owner besides myself of this blog (As of yesterday) lol, so if you see any Hip Hop related posts - they're not from me. (I don't know shit about hip hop).
X
Saturday, 18 August 2007
12:44
I'm a nerd and I don't care who knows it. So here's your chance to be one with me too! (Egh..just play the games)
12:40
Boy. Never thought my arse would be moving out of London (of all places), but as of 15th September, I ain't a "Londoner" no more. I'm off to Uni in Luton. I've had a couple people warn me telling me how they're hype down there and how I'm gonna have a shit time living with only females. Maybe so but damnit I'ma soldier I can handle it - I've dealt with bitchy females all my life - what's a couple more?
Even more to the point though, how can you categorise bitchiness based on where they live? Bruv...there's two faced critters all over the damn place.
I got my 3 Distinctions (Wooooo bring out the party hats and bags) so I'm definetely going.
I got my address as well of where I'll be staying.
Now all I have to do is pay £997.00 to get the keys :( - - the bastards.
08:18
I'm in love with this album. I posted a few of the tracks up - I would have posted more but Zshare takes years to upload songs and I want to go KFC.
(Just click on the song title to open it then click on 'Download File' above the music player that comes up)
Lloyd - Player's Prayer
Lloyd - What You Wanna Do
Lloyd - Street Love
Lloyd - I Don't Mind
Lloyd - One For Me
08:11
Two clips from Fone jacker. Too much joke
07:54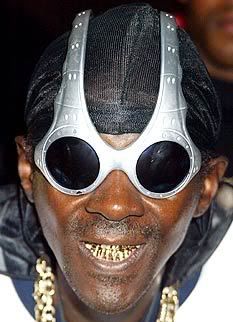 DOESN'T HE GET IT.
Even with all that money he couldn't keep any of them. It didn't work in Season 1, and it sure as hell didn't work in Season 2 so really, why not just take a hint?
He looks like bushmeat. Like an insect frying in the desert.
07:36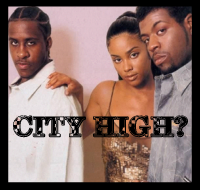 1 (maybe 2) hits and they're off.
The only reason I made this post about them is because I came across a track from them that I actually liked. It's one of those...story telling type of tracks.
I heard some of Claudette's solo shit and that's exactly what it is. I heard she's married to one of the other members - I have no idea what their names are.
Anyways, here's the song:
City High - The Only One I Trust


07:24
I'll tell you.
I'm not all too sure what possessed me to create this thing - I just came across one and clicked on "Create Blog" randomly. I guess I'm bored of just
having a myspace
.
I'm gonna try and keep this blog thing as varied and um
interesting
as possible. There'll be the odd music feature and no doubt I will be posting my views on current affairs in the
entertainment
world, as that's something I've been wanting to do but just..couldn't find the
'botherment'.
So don't worry about reading loads and loads of
bull-eeesh
, and..are you allowed to swear on this thing? Nevertheless I'm real, and I'll speak real and I won't hold back on my opinions, views or whatnot so..yeah.