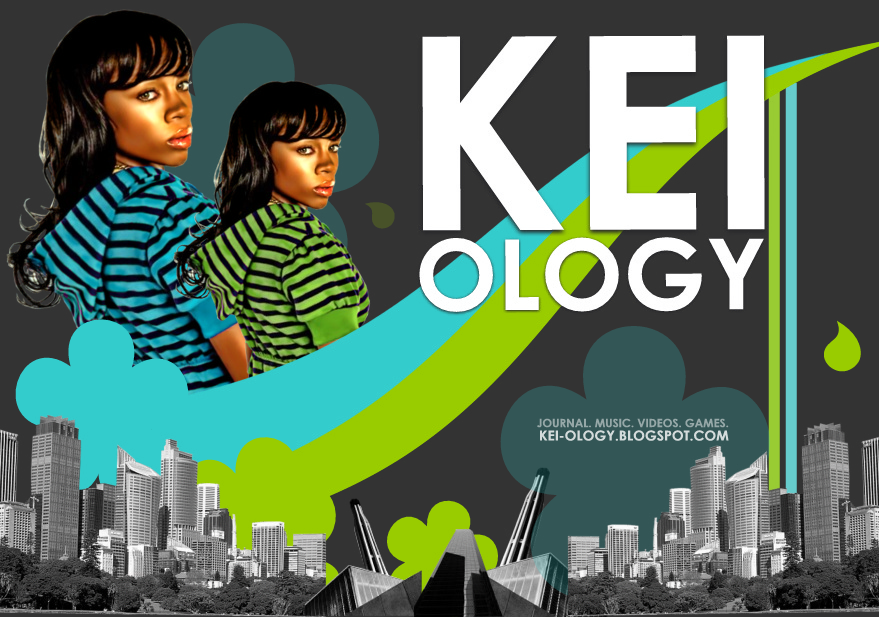 Monday, 20 August 2007
02:50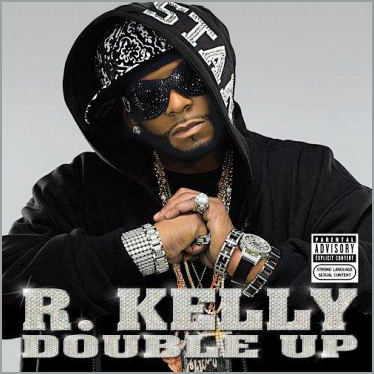 Double Up Tracklisting
01: The Champ
02: Double Up
03: Tryin To Get A Number
ft.Nelly
04: Get Dirty
ft. Chamillionaire
05: Leave Your Name
06: Freaky In The Club
07: The Zoo
08: I'm A Flirt (remix)
09: Same Girl
10: Real Talk
11: Hook It Up
ft. Huey
12: Rockstar
ft. Kid Rock
13: Best Friend
ft.Keyshia Cole
14: Rollin
15: Sweet Tooth
16: Havin A Baby
17: Sex Planet
18: Rise Up
19: I Like Love
I don't think too much of him or his album to be honest..yeah it came out a little while ago but ya never know people might not be able to afford it, or wanna waste £14.00 on it..so I thought I would upload it. I like
two
tracks from there. I like "Get Dirty" and "Rollin"...just a tad.
Anyways, enough chat - click on the link below to download his album. (It's courtesy of MegaUpload, which annoys the shit out of me when it comes to downloading - I'm sorry! But I didn't know how else to upload the album lol.
R Kelly: The Double Up FULL Album Download
(HOW TO USE MEGAUPLOAD TO DOWNLOAD.)

CLICK ON THE LINK.
TYPE IN THE THREE LETTERS IT ASKS YOU TO, NEXT TO THE BIG "MEGA UPLOAD" TITLE.

ON THE PAGE THAT COMES UP, IF YOU LOOK TO THE BOTTOM OF THE "FREE" COLUMN, IT WILL TELL YOU TO WAIT WHILE IT COUNTS DOWN SECONDS.
ONCE THE SECONDS HAVE BEEN COUNTED DOWN, YOU SHOULD THEN BE ABLE TO DOWNLOAD.
lol..I'm not shouting btw, I just think it comes across clearer. lol
The Lowdown
I'ma 19 year old
web design
enthusiast with a keen ear for music. I'm from the
UK
and will be in University from the
24th September
. I measure 5 feet 7 inches vertically and I contribute 9 stone of pressure to the floor. I'm
weird
and I don't give a fuck. I'm a good listener and I'm always dishing out advice to those who come to me for it. I'm an agony aunt to young'uns all over London.
Bless them
. I shall never tolerate bull-faeces from any human being who roams this earth. If you dislike me,
detest
me, envy me, or harbor similar
thoughts and/or feelings
- that's fantastic.
I LOVE TO EAT.

CLICK HERE FOR MY ONLINE DIARY/BLOGSPOT

GRAPHICS/MATERIAL



Hey you. Don't touch nu'n.



AFFILIATES

JUICYUK
NONSENCE MATERIAL
EV LUVS YA
EXTREME HOT MUSIC
THAT HOT ISH
AMF MUSIC LIFE
BEST DAMN BLOG
US MUSIC BLOG
PLEASE DON'T STOP THE MUSIC
PLANET MUSIC
OH HELL YES
HIP HOP HEAVY
HOLY JAMALAMA
ITS ABOUT MUSIC
iM1 MUSIC
MUSIC 2NITE
HIP HOP MUSIC
URBAN CONNECTION
GHETTO FABULOUS
AFRODIZIAC
STRAIGHT OUTTA NYC
URBAN SCANZ
THE LINK
MUSIC GOSSIP & MORE
MUSIC GOSSIP VIDEOS
GELEKT
FOR MUSIC LOVERS
IPOD MUSIC
BLACK E-CLIPZ
MUSIC MIND OF TRISTAN SPEARS
A-LIST WORLD
EAR PATCH
MP3 FREAKZ
MEXICAN TAINT
YOUR NEW MUSIC
OS BANGERZ
ABARM MUSIC UPDATE





COMMENTS/REQUESTS ETC.










August 2007 l September 2007 l October 2007 l January 2008 l